About us
Falco Steel Fabricators has taken pride in servicing the community for the last 50 years by providing steel fabrication and installation, with an emphasis in the industrial and commercial sectors as well as residential components. At Falco Steel we:
Are committed to the highest quality and attention to detail.
Have a proven track record of meeting or exceeding customer expectations.
Are a One Stop convenience to meet the full range of steel fabrication, design, and installation needs.
Believe in long-term trusted relationships and ongoing timely communications.
Have competitive pricing without compromising quality.
Have innovative solutions in design, fabrication, and installation.
Core Values
Integrity—Trustworthiness is displayed in everything we do.
Employee Respect– Our employees are our greatest resource. We actively promote an environment for growth and ownership by providing support, opportunity, guidance, and recognition.
Quality— Distinctive craftsmanship and strong team ethics reflects our dedication to excellence.
Exceptional Service—Customer satisfaction coupled with a desire to establish a long-term relationship is paramount to our success.
Financial Strength—Maintaining strong financials enables us to pay our suppliers promptly, which guarantees competitive pricing and preferential service.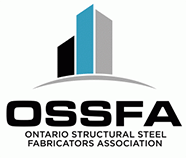 Location
Our Location
Address:
Falco Steel Fabricators Inc.
323 Deerhurst Drive,
Brampton, ON L6T 5K3
Tel:905-799-9000
Fax: (905) 799-2358